Climate Pro for 2015 is now online and operational allowing access to past Field Health Images and the Nitrogen Advisor for currently enrolled Pro fields.  Sign in to your Climate account, and ask your Climate Salesman how these tools can improve the efficiency of your farming operation.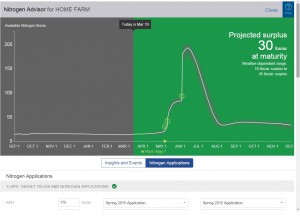 Update!  Soybean acres can now be added to Climate Pro.
Coming This Year:  The ability to "drop a pin" on a particular location in a field and go to that location with a smart phone.